Esper's DevOps team has delivered another round of upgrades to our cloud tools. DevRel 41 is about helping Esper's customers gain better visibility into devices, apps, and agents across the Android single-purpose device ecosystem.

Here is a quick look at the DevRel 41 release:
Release tags for Apps with same version or build number
Customer Release: Reboot to Reconnect Device
Custom Serial number display for Urovo devices
Esper Agent Version and IP Address Available on Provisioning Screens
Settings App Gear Hidden for Lenovo Devices
Device List View Filters Now Available in Grid view 
Release Tags for Apps with Same Version or Build Number
Many of our customers maintain private apps that do not necessarily have unique versions or build numbers. Esper has introduced Release Tags for all app uploads going forward. This is a simple mechanism to enable unique uploads of app packages, even when apps share version numbers or build numbers.
Now, incremental number tags are added to all apps with the same package so our customers can clearly identify versions in the cloud console.

Reboot to Reconnect Device
An Esper customer reported issues with devices disconnecting from the production network. We introduced a smart mechanism in our Esper Device Agent to handle this situation. 
If a device drops off from the network, it will switch itself to airplane mode and then switch it back and try to reconnect. If it doesn't succeed, it will reboot and reconnect to Wifi. This automated solution has worked every time for the customer! 
Custom Serial Number Display for Urovo Devices
Some devices have two serial numbers – the standard serial number and a custom serial number. To ensure we have the correct serial number details reflected in the cloud console, we have added Urovo custom serial number data to device information display.
Esper Agent Version and Device IP Address Visible on All Provisioning Screens
Now, agent version and device IP address are visible to customers on all provisioning screens. This helps our customers ensure they are using the latest Esper Agent version during device provisioning. This information also helps Esper's tech support with debugging when necessary.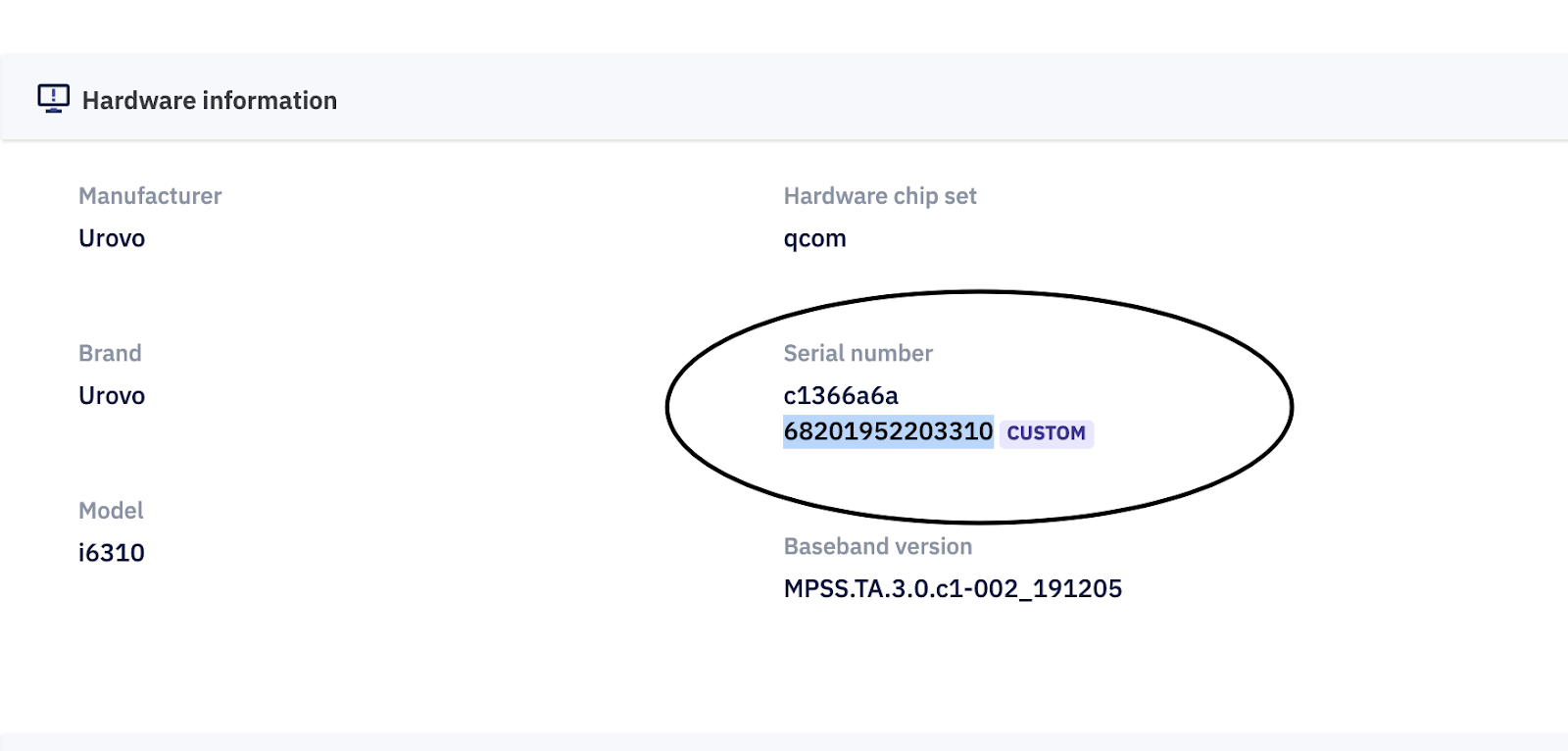 Some customers are protective of the Settings App as this is the control panel for all device settings. We have ensured it's completely hidden so that the small setting gear icon that otherwise shows on pressing volume button is also not accessible anymore on Lenovo M8 devices. This feature is already available for Lenovo M10 devices.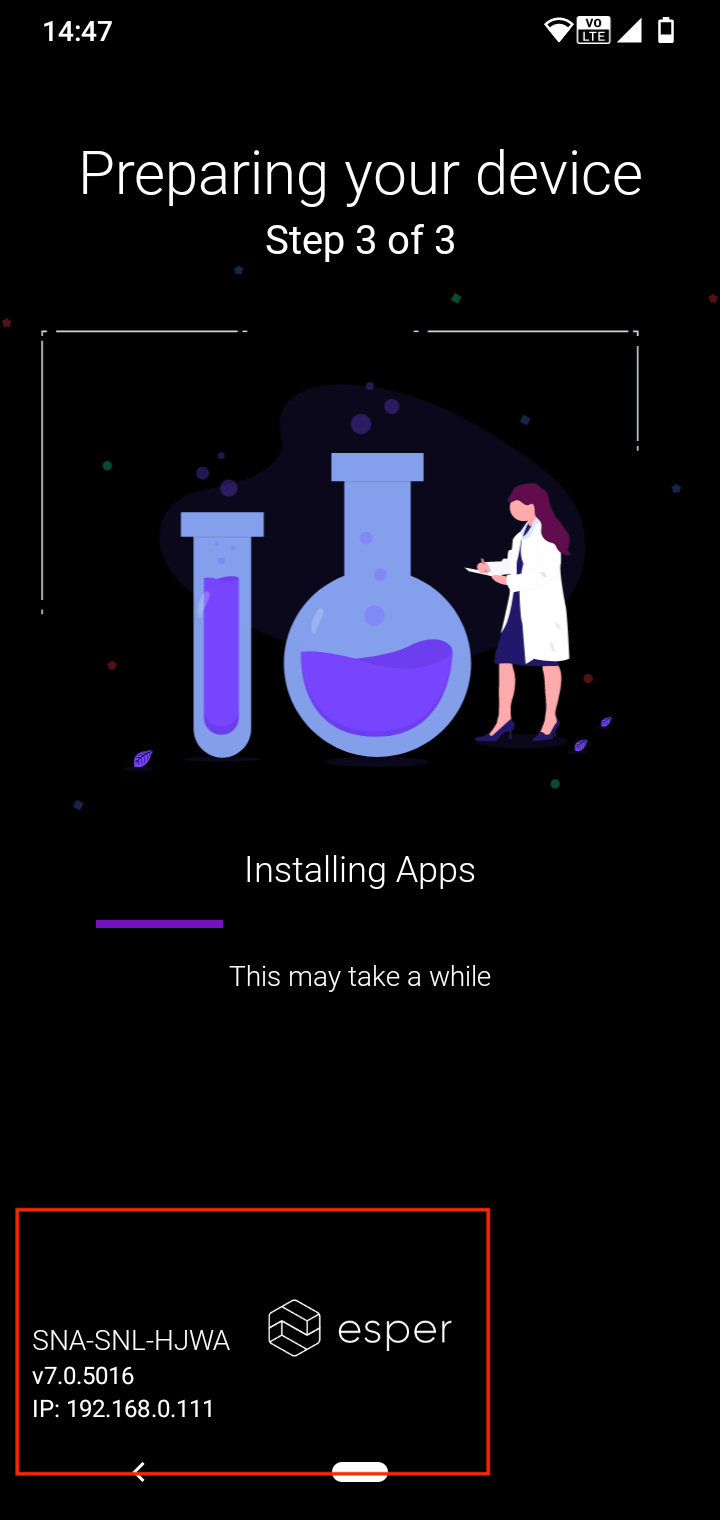 Device List Filters Now Available in Grid view
In a recent DevOps release, we introduced many new device list filters so customers can filter by:
Group name
Policy name
Android Version
And, many other criteria via the Device List View. Now, the same filters are available in Device Grid View for improved usability.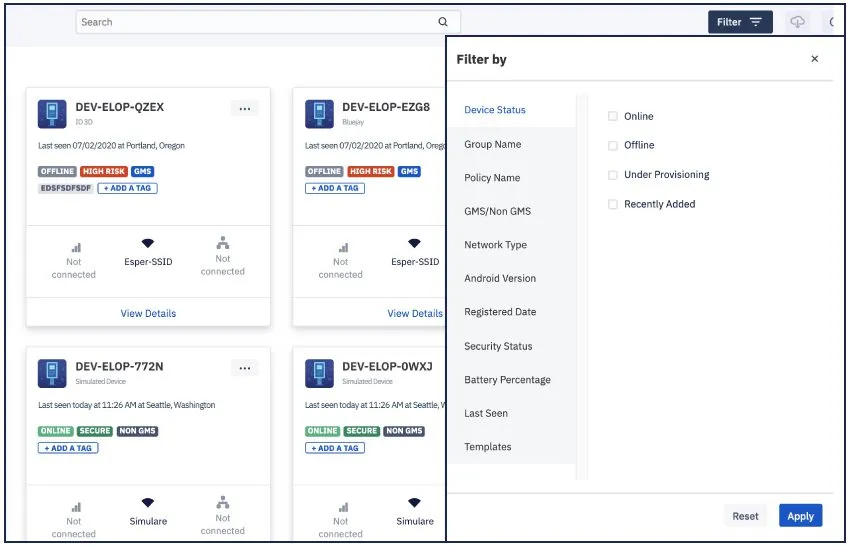 Esper's Latest Bug Fixes and Improvements
App permissions are now retained even when new app versions are installed.
All policies including the default policy can now be deleted.
Android Settings app drop down UX has improved. 
Improved Provisioning Template cloning experience
—
And, that's it for DevRel 41. Stay tuned for more feature updates and improvements in DevRel 42 in mid-August 2020. 
We love customer feedback and we'd love your thoughts on what's new and changed in DevRel 41. We welcome your feedback by submitting a ticket.