This feature is available for: ✓ Templates ✓ Blueprints
When you select any Group from the left pane of the Devices & Groups screen, the right pane, displays all the devices provisioned under that parent group. All the devices for that group appear in the pane. 
Enable the Show nested device to see devices provisioned in subgroups.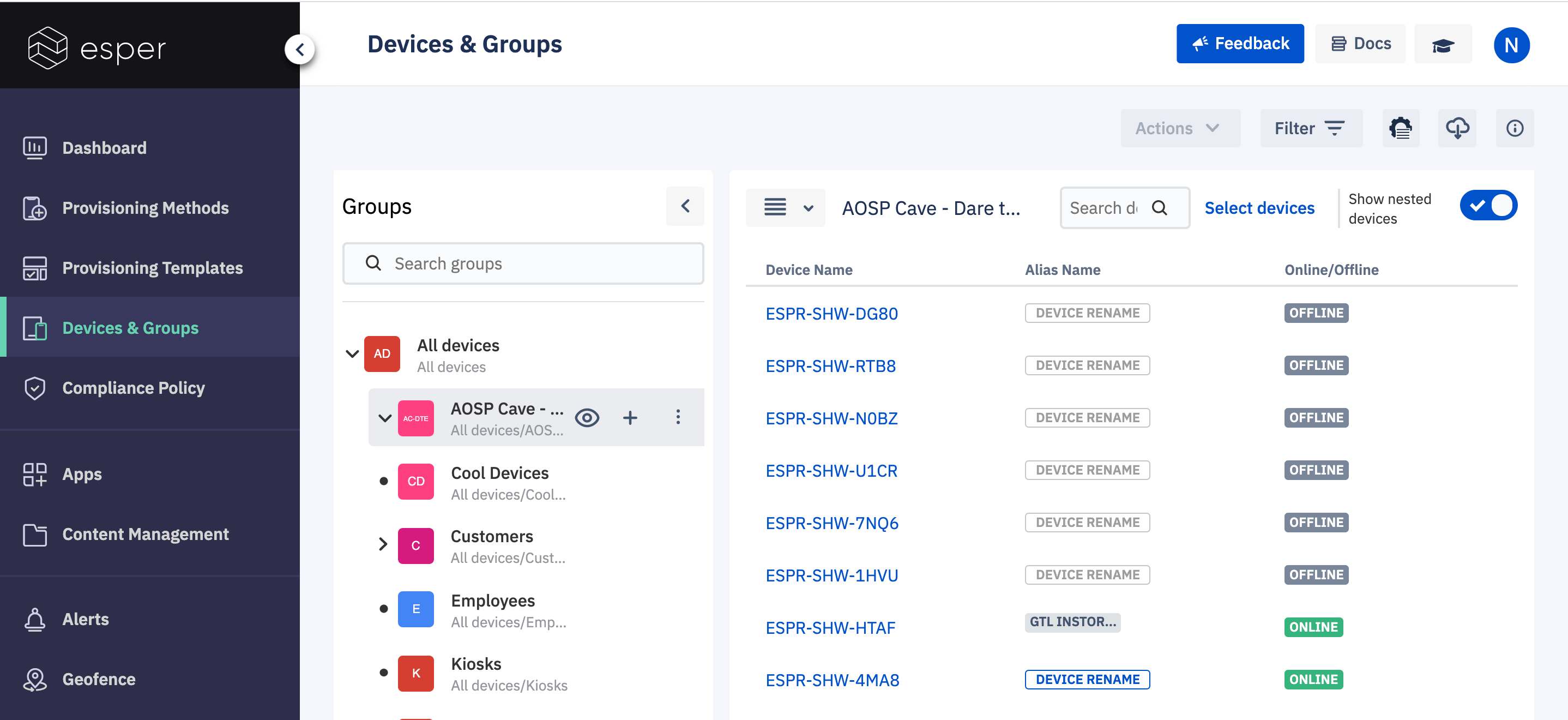 When the toggle is disabled, only devices for that group will appear. A subgroup's devices will not appear.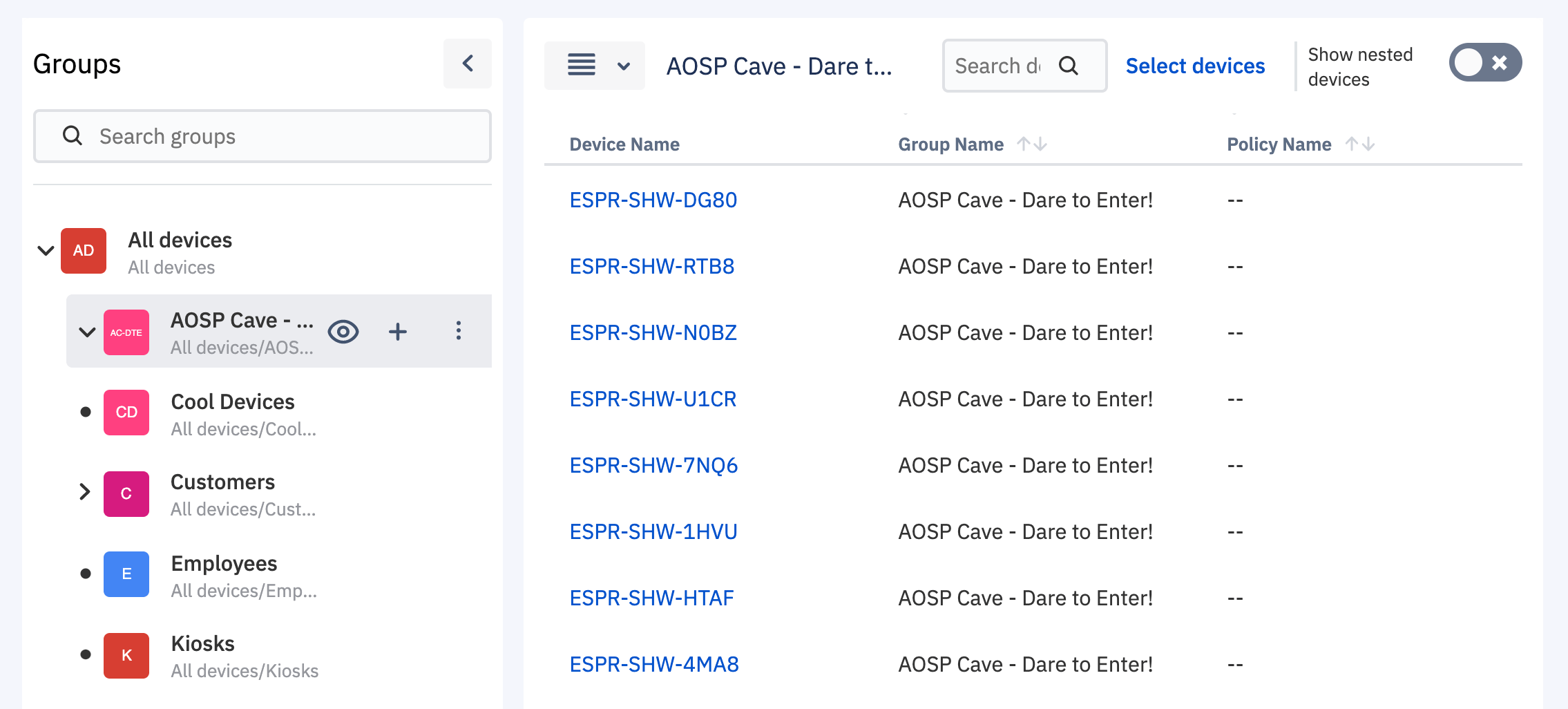 To view groups in Blueprints, navigate to Devices & Groups. Then, click on the Group you'd like to see. 

If the Group has a subgroup, choose the subgroup you'd like to see.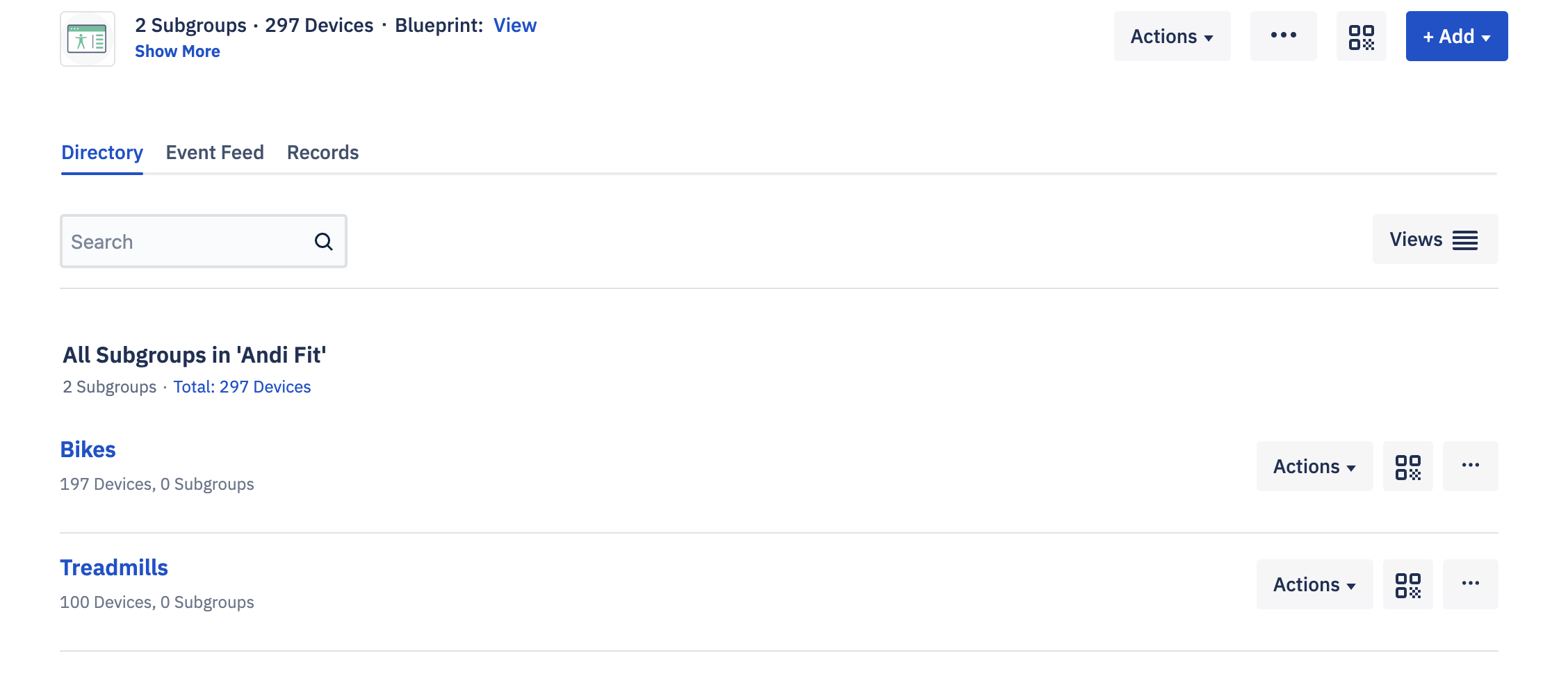 Once you've clicked on that Group, you'll be able to see the devices for it.