This feature is available for: ✓ Templates ✓ Blueprints
An email channel lets you send an alert notification to many emails at once. This is especially useful for teams that want to monitor different groups of devices. Create an email channel to group together different teams.
In this article:
Creating an Email Channel
Step 1: To create a new channel, go to Alerts > Channels.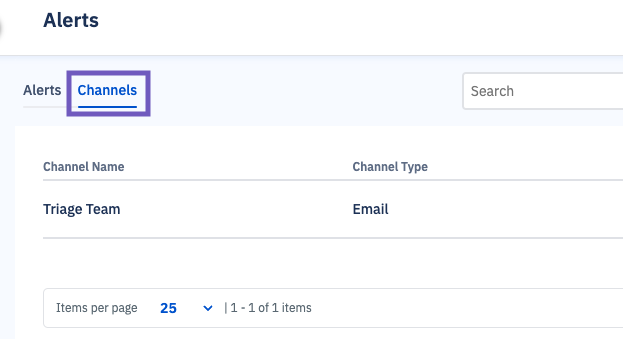 Then click on New Channel on the Alert screen.

Step 2: Enter a name for your new channel in the Channel Name field and click Next.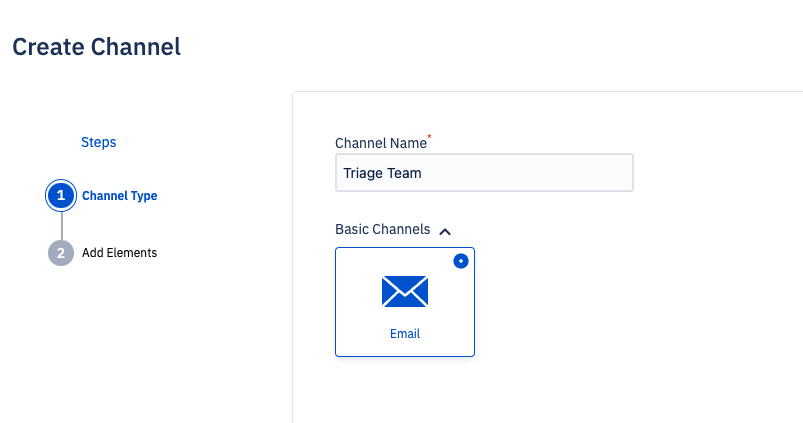 Step 3: Add email addresses in the field provided and click Add.

Your email will be added to the list. You can add as many email addresses as you want. When you are done, click Save.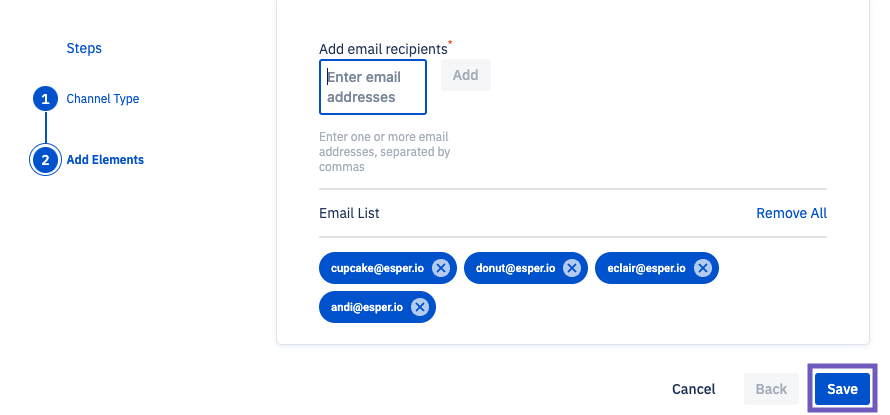 Editing a Channel
To edit a channel, click on the ellipsis (...) next to that channel. You'll be able to add or delete emails from the channel, as well as change the channel name.

Deleting a Channel
You'll need to remove the channels from any Alerts they're receiving. Read more about Editing Alerts.
Once you've removed all the channels from Alerts, click on the ellipsis (...) next to that channel. The channel will be deleted.

Create a channel to save time when assigning Alerts.