In general, you'll need to Factory Reset a device before provisioning it with Esper. Instructions may vary by device type. These steps use a typical Android device using a Pixel 3 running Android 9 as an example. If you have trouble factory resetting your device, look up your device documentation.
Step 1: Open up the Settings application, and select System.
Step 2: Select Advanced.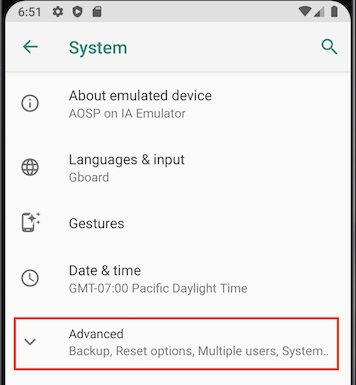 Step 3: Select Reset options.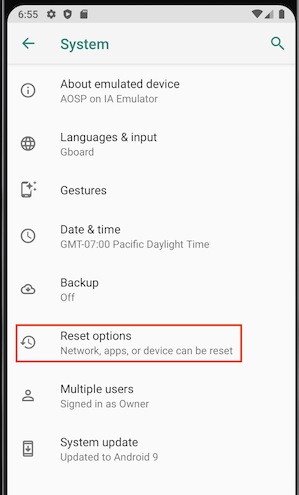 Step 4: Click on Erase all data (factory reset) option.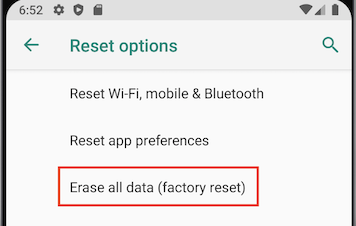 Step 5: Confirm your choice on the screen or screens that follow.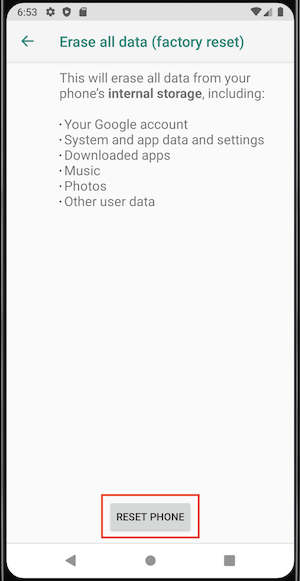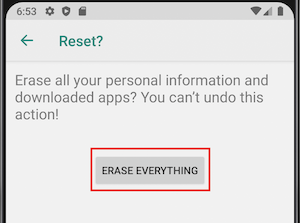 It can take several minutes to complete a factory reset.
Once the Welcome screen displays, you are ready to provision your device.