This feature is available for: ✓ Templates ✓ Blueprints
Besides adding users, you'll also be able to edit their details and delete them.
Requirements:
You'll need to be an Enterprise Admin to manage users.
Enterprise Viewers ("Viewers") will be able to view the User Management section, but won't be able to make any changes.
In this article:
Navigating to User Management
Click the profile icon at the top right corner of the Console and select User Management.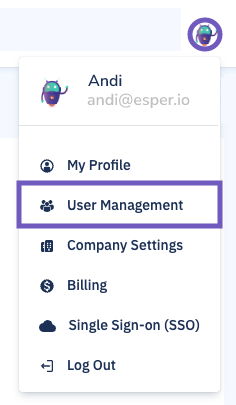 Click the ellipsis (...) in line with that user's listing.

From the Users tab, you'll be able to see:
Editing a User's Details
Depending on your role access, you'll be able to edit a user's details.

Select Edit user details to change a user's details.
You'll be able to change their user role. Learn more about User Roles or Requesting a Custom Role.
Deleting a User
Warning: Any API Keys associated with a user will be invalidated if that user is deleted.
To delete a user, select Delete user.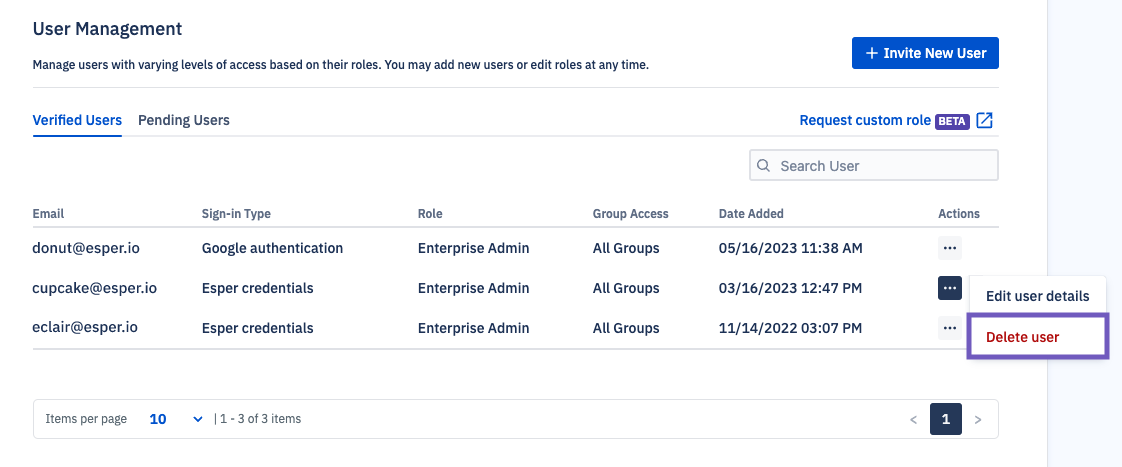 If the user has any API keys associated with their account, you'll see a screen asking you to verify that the API Keys have been replaced.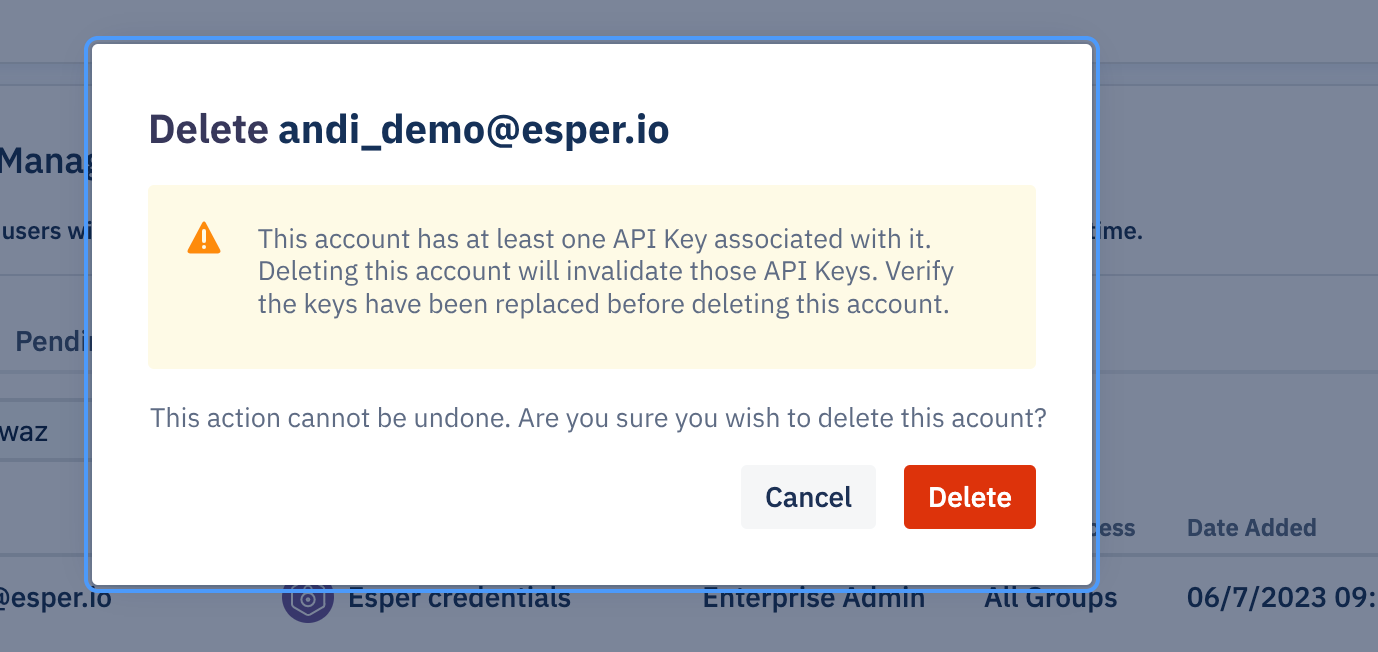 Once the user is deleted, they'll no longer be able to log in and their account will be removed from the system.