This feature is available for: ✓ Templates ✓ Blueprints
To add a team member to the Console, follow the steps below. You will need to be an Enterprise Admin to invite new users.
Step 1: Click the profile icon at the top right corner of the Console. Choose 'User Management' from the drop-down.

Step 2: Click New User.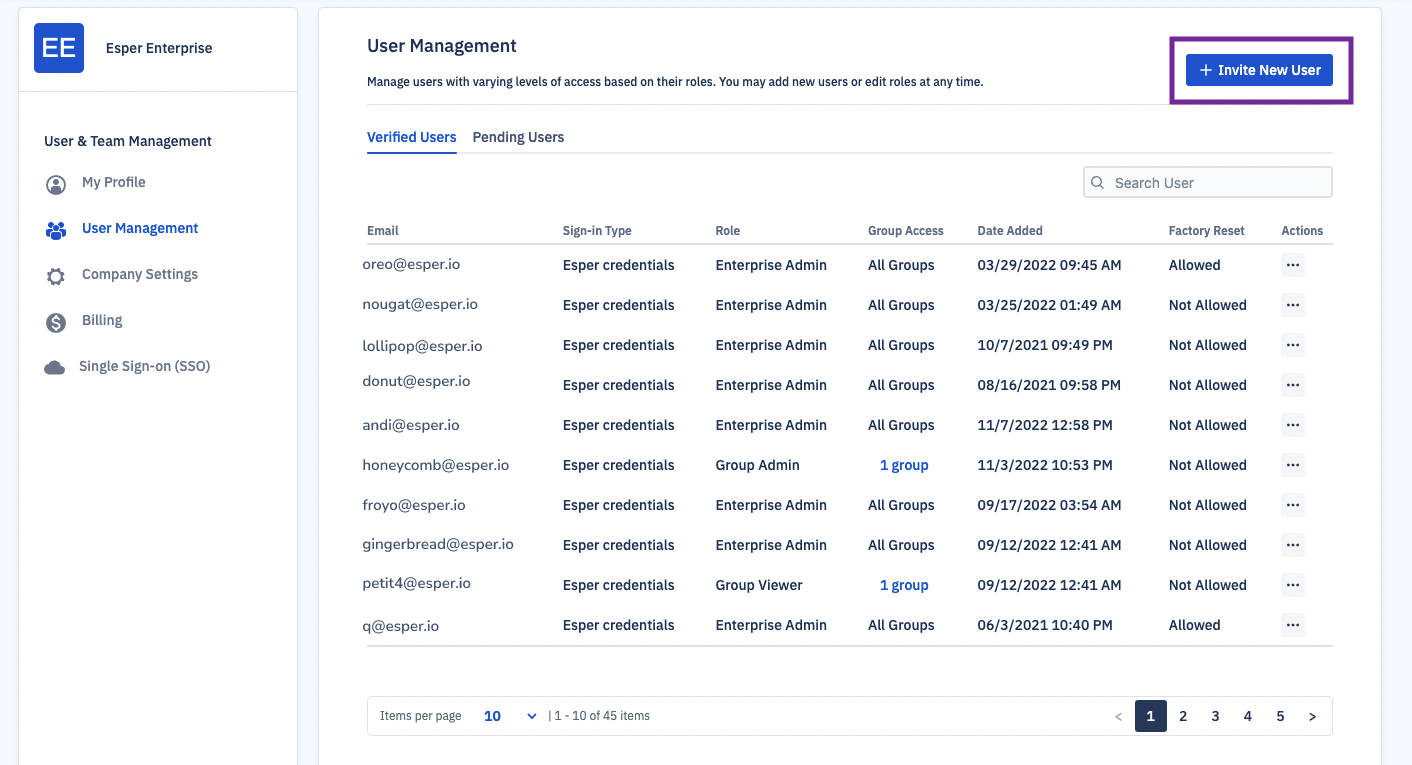 Step 3: Enter the new user's email address and choose their role.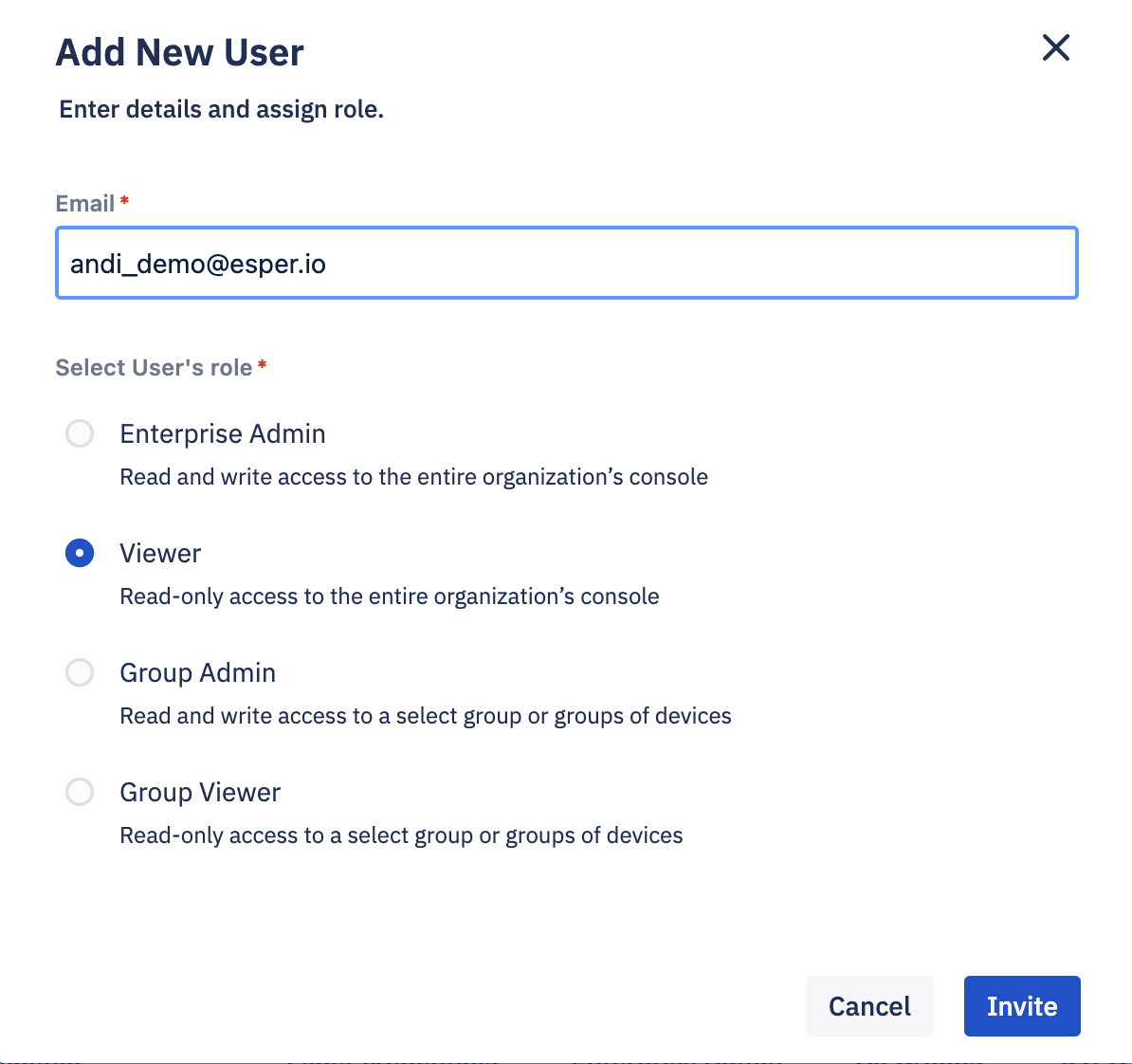 Step 4: If you're creating a Group Admin or Group Viewer, assign an appropriate group and click Invite.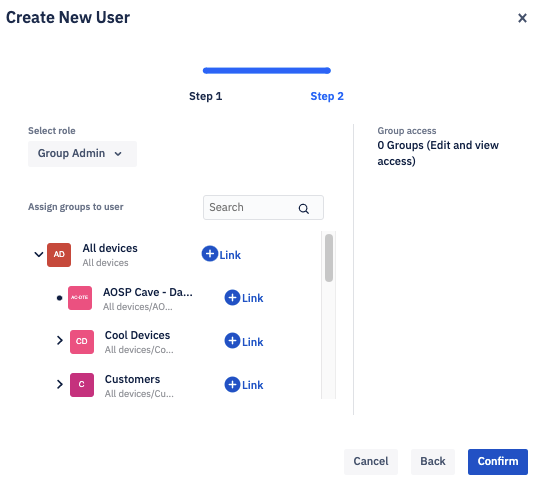 The new user will appear in the "Pending Users" tab. Email invitations are valid for 24 hours and may be resent by clicking on the ellipsis and selecting Resending Verification Email.