This feature is available for: ✓ Templates ✓ Blueprints
Keep information up to date by editing your Company Settings. You'll also be able to edit the shortcode which is used for Device IDs in the Console. Learn more about Device Name Conventions.
In this article:
Managing Company Settings
Step 1: Click the profile icon at the top right corner of the Console. Choose 'Company Settings' from the drop down.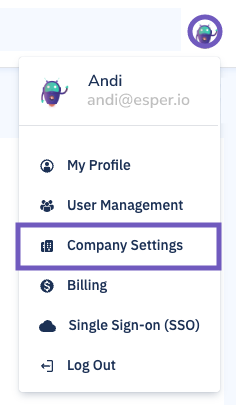 Step 2: Click the Edit Profile button and start editing your profile and then click Save when you are done editing.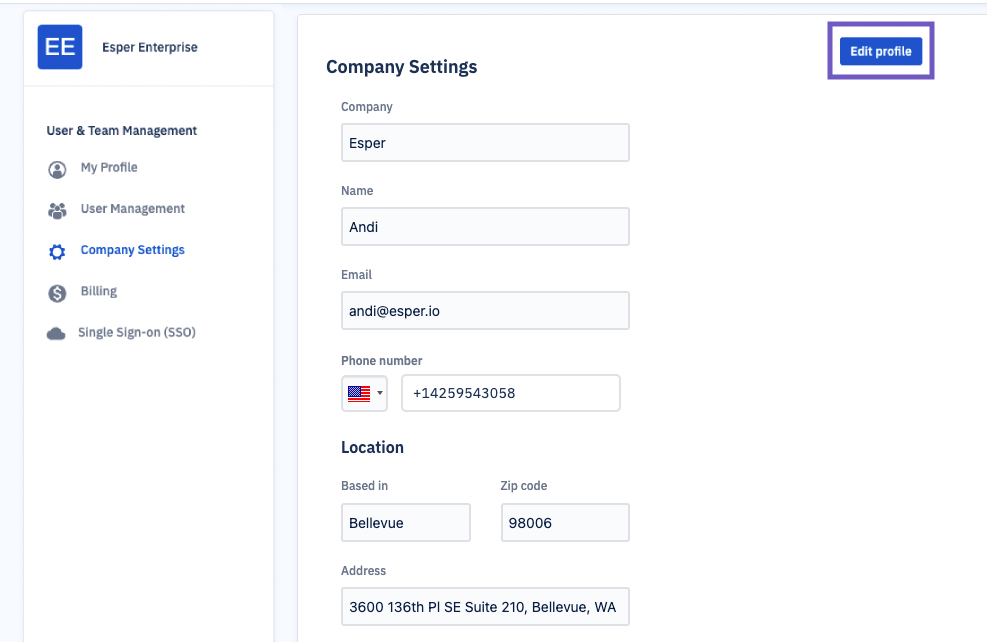 Modifying the Shortcode
In the same place where you managed the Company Settings, you'll see the Company Short Code. You can enter two 3-letter codes called short code in the 'Company Settings' tab. By default, short codes are abbreviations of your company name and location. You can also customize the code.
Your short codes become a prefix to the name of all devices you control in Esper.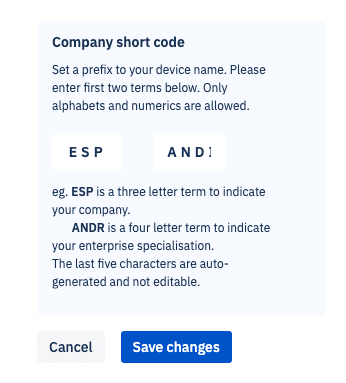 In this example, ESP is a three-letter abbreviation for our company, Esper. ANDR signifies the Android devices.