In this section, we break down how to provision a device. To provision a device, you'll want a device on hand.
Once you're logged into the Console, you'll be able to provision a device. Depending on your use case, you'll either use a Provisioning Template or a Blueprint.
Not sure which version you're on? Templates will have Provisioning Templates and Compliance Policy in the navigation sidebar. Blueprints won't.
Blueprints Navigation Sidebar Templates Navigation Sidebar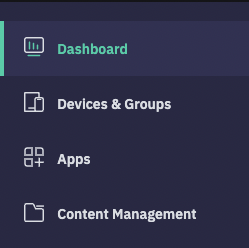 .
Choose your use case to get started:
Provisioning Templates
A Provisioning Template enables you to define the initial profile for your devices. You can specify the configuration, applications to be loaded, and unique settings you wish to apply. Once you've created a template, you can use it to provision as many devices as you need.
To start creating a template, click on the Provisioning Templates link that appears in the left sidebar of your Console:

See Create a Provisioning Template for more information.
Blueprints
A Blueprint provides a unified set of permissions for a device fleet. Whether you are provisioning twenty devices to serve as restaurant kiosks or 10,000, every device will deliver a consistent experience to end users.
To get started, you'll need to:
Add a Group
Groups help to keep devices organized. Some customers organize devices by use case or location.
To add a Group, go to your Esper Console and navigate to Devices & Groups. Add your first device by clicking Add and selecting New Group.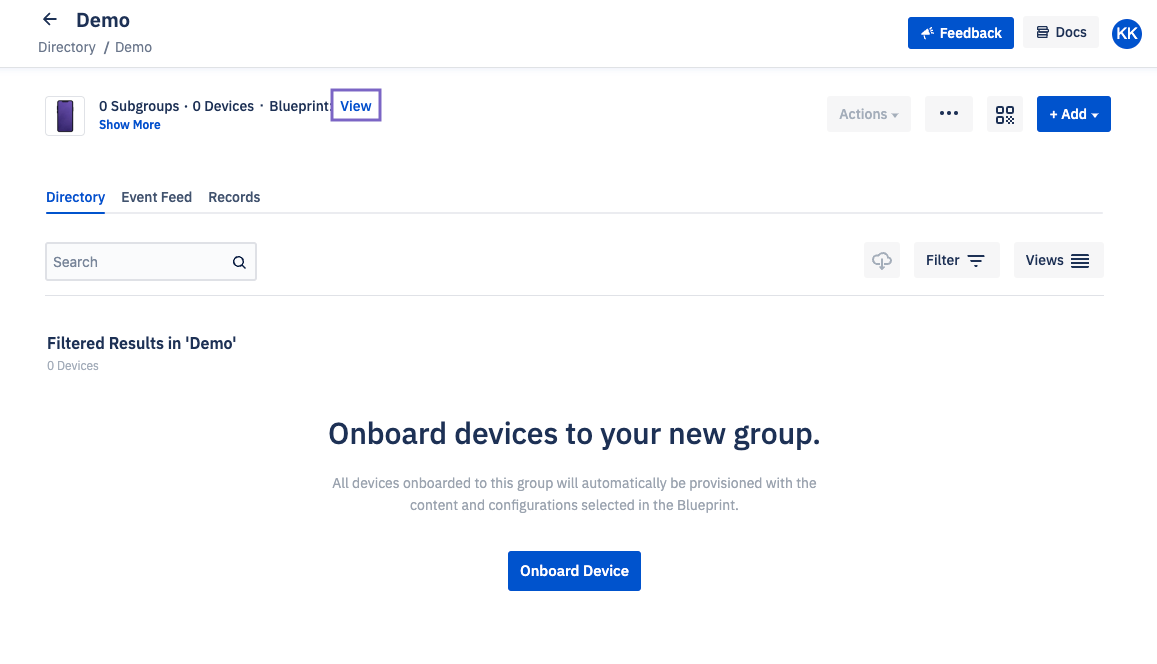 Name the Group and provide a description if needed.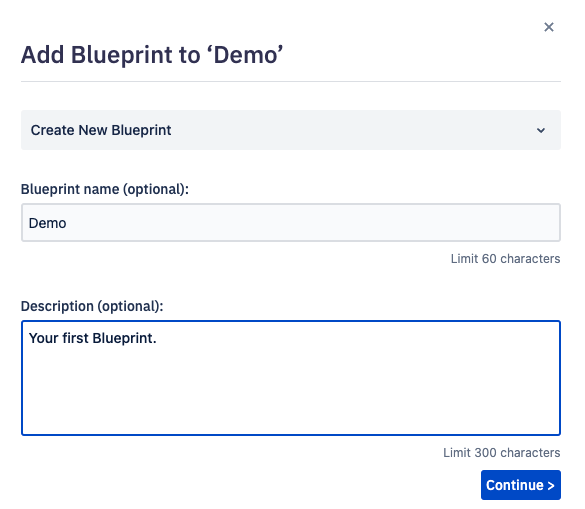 Press Create.
You now have your first Group!
Add a Blueprint
Once you've created a Group, you can add a Blueprint. This Blueprint will apply to any device onboarded to the Group.
To add a Blueprint, navigate to a Group and click Add Blueprint.
Choose Create New Blueprint, and optionally name and describe the Blueprint.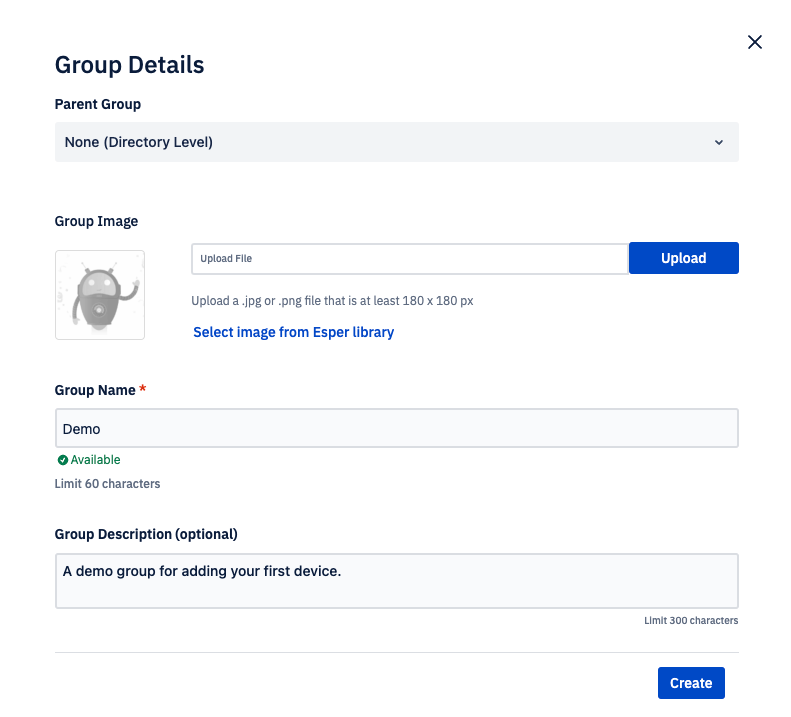 Then, follow the onscreen steps to create a Blueprint.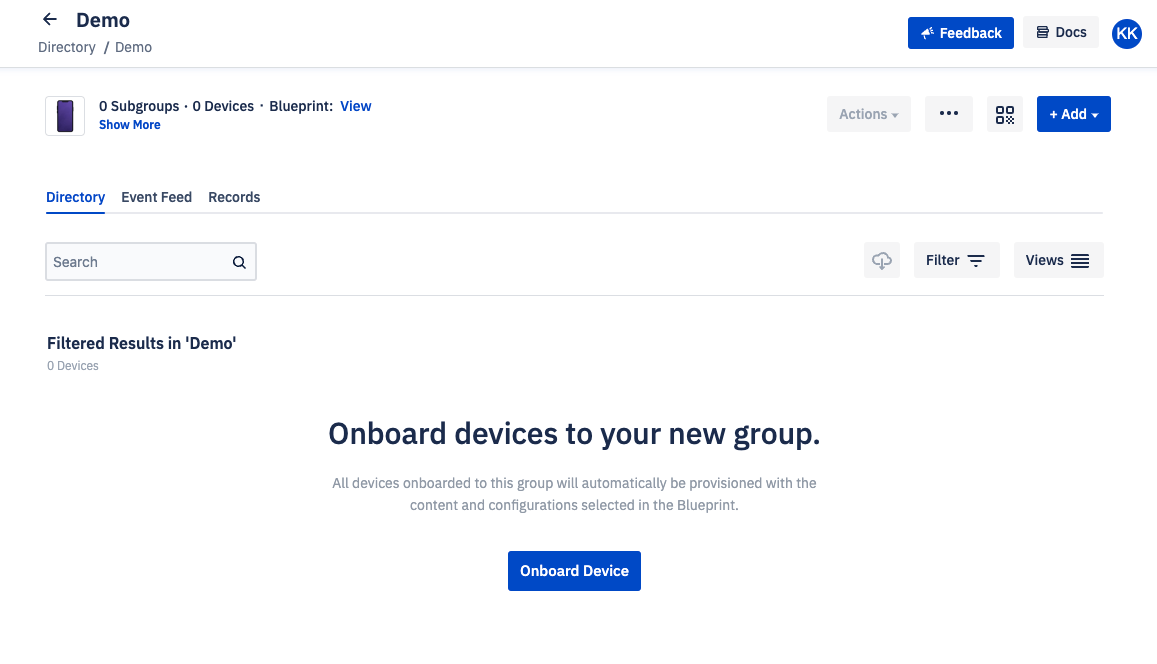 You'll be able to see the Blueprint assigned to the Group by clicking View. After creating a Blueprint, you're ready to provision a device.
Add a Device
Once you have a Group and Blueprint, it's time to add a device to that Group. Navigate to the Group and click on Onboard Device.
See Provisioning Methods for the best method suited to your device and workflow. If you have a device with a camera on hand, we recommend 6-tap provisioning.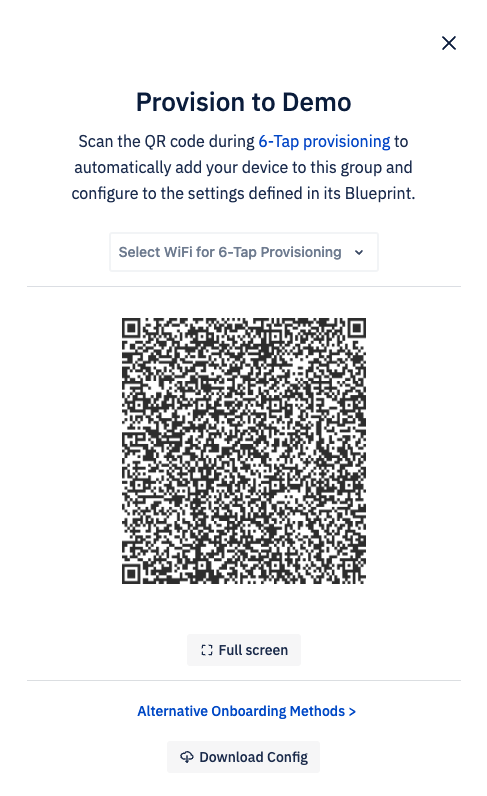 Follow the onscreen directions to onboard the device.
If you are an Android developer and wish to use an AVD (Android Virtual Device), you can quickly provision your AVD using the Esper Device Provisioner tool. Install the Device Provisioner on your development PC, create an AVD in Android Studio, and then run the Device Provisioner to provide the AVD.
You can also create a cloud-based device called a Simulare—this is only available on brand new Esper endpoints. It gives you limited capabilities, but it is an option if you have nothing else to try. We recommend using an actual device or an Android Studio AVD.
Once you onboard your first Android device or AVD, the option to create a Simulare device is removed.