This feature is available for: ✓ Templates ✓ Blueprints
The Billing section is designed for self-service customers (also known as Bridge customers) to make payments.
Requirements:
Only applicable for customers on the Bridge plan

Only Enterprise Admins can make payments

Enterprise Admins and Enterprise viewers can view the plan

A payment method, such as a credit card or Cash App
In this article:
About the Billing Section
On the Console, click the profile icon and choose the Billing from the dropdown menu.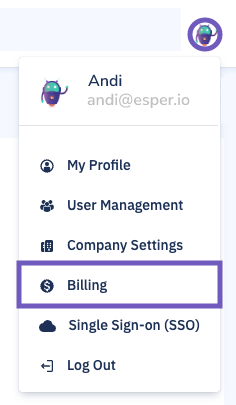 The landing page displays the current plan, the number of devices onboarded, and the start date.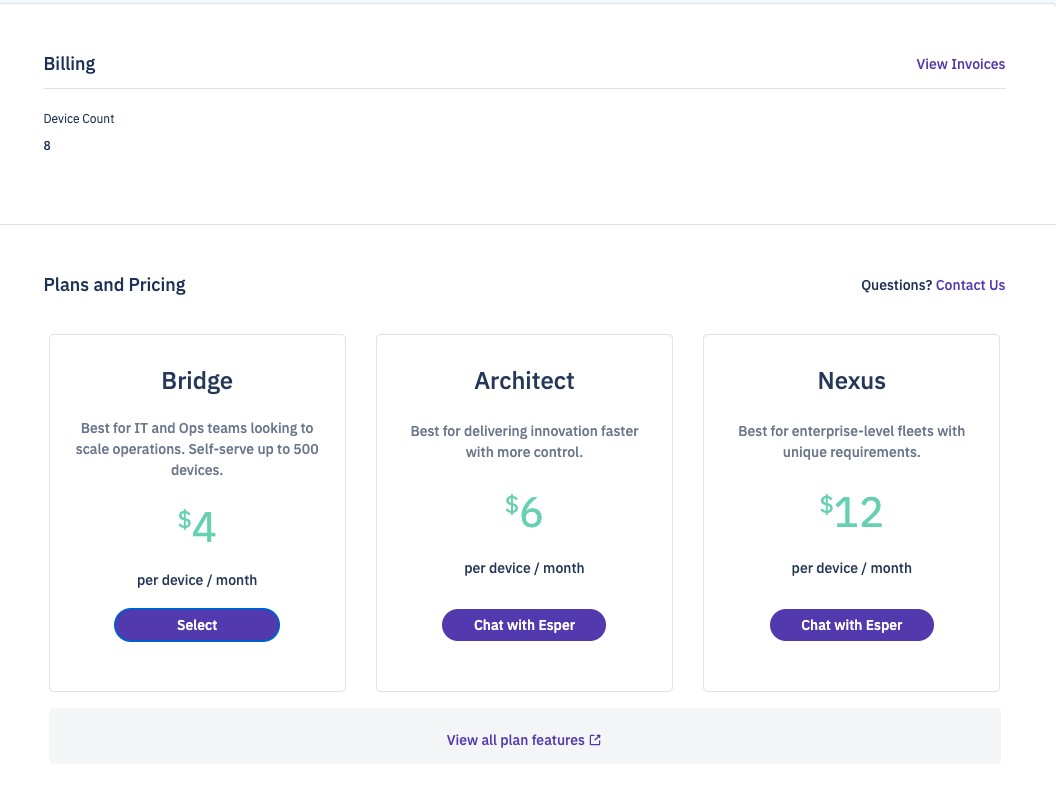 Prices, plans, and terms subject to change.
Making a Payment
To make a payment, ensure you are logged in as an Enterprise user. Then, under Bridge plan, click Select.
Use the slider to indicate the number of devices.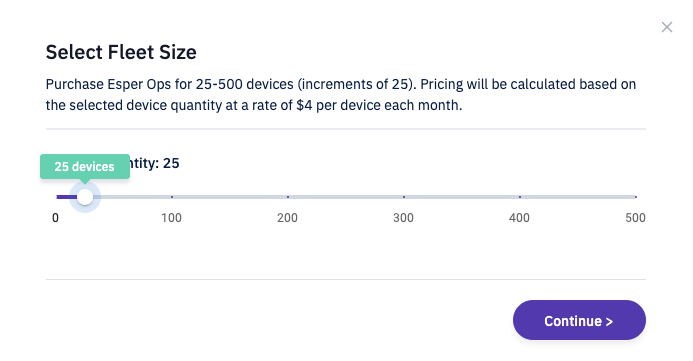 Esper Bridge starts at a minimum of 25 devices. You can use less than that, but will be charged for 25, so we recommend enrolling at least 25 devices.
The press Continue.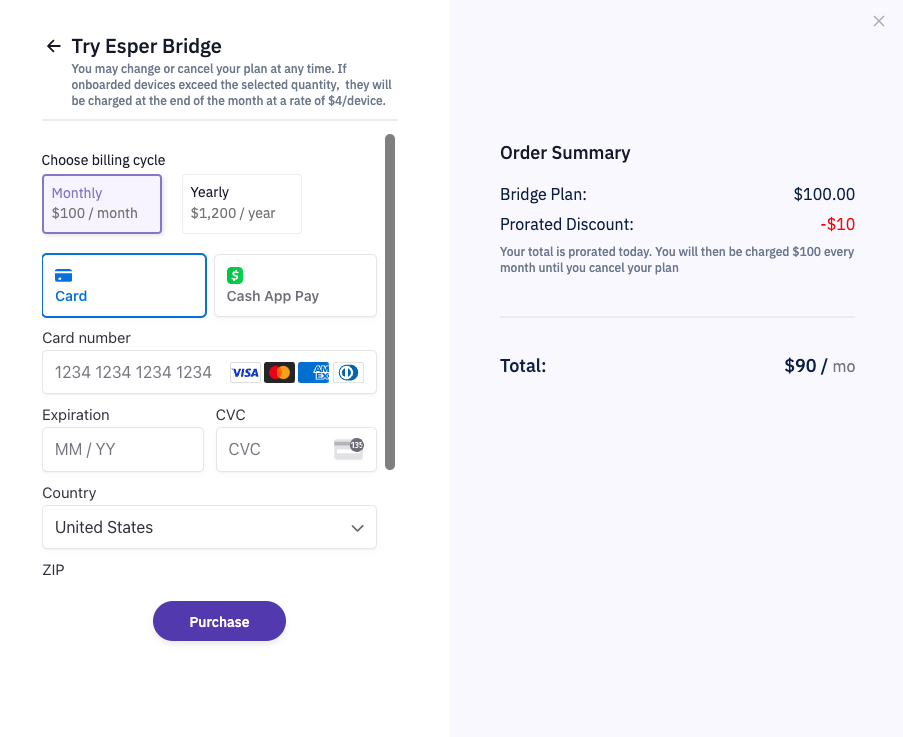 Input your payment information. You may be prorated.
Then press Purchase. You'll receive a receipt via email.
Payments are due once a month, or once a year if paying yearly, based on the start date of the first payment.
Viewing Invoices
After making payments, you may view payment information in the invoice section. Click on View Invoices.

Invoices are downloaded as PDFs.

You can upgrade to other plans at any time. Reach out to the Esper Sales team if you'd like to upgrade, or click on the Chat with Esper button in Plans and Pricing.